Product development
Specialist in product development of plastic components
CKV Plastics has many years of experience in plastic injection moulding and cooperation in the development of plastic products. We work with you from idea to prototype so we can make a final product that is ready for (mass) production.
Questions or more information?
Contact us
Six steps from idea to working prototype
At CKV Plastics, we work with you in order to manufacture your new plastic products. Each new product is created in six distinct steps.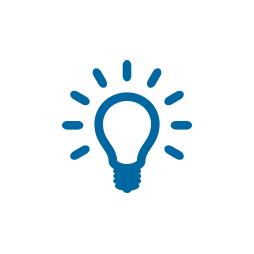 Establish product requirements
CKV Plastics helps you to establish your product requirements. This product requirement can be described on a build-to-print drawing, but it can also be an update or upgrade of an existing product in a different material, such as aluminium.
Review the possibilities
CKV Plastics assesses your product requirements in terms of feasibility and usability. We will provide a detailed dossier in which we document your requirements and our assessments.
Prototype development
Injection moulding makes it possible to develop a high-quality prototype that is very close to the final product. Likewise, it is also possible to make a physical prototype using a 3-D printer. With mould-filling studies and strength calculations, you can also gain insight into how the product will perform.
Precision and testing
We evaluate and test the prototype with you. Do the results satisfy the product requirements? In this phase, it is possible to critically look at the prototype so that we can adapt and fine tune it.
Evaluation and adjustments
Once the prototype has been evaluated and it appears to not yet meet the requirements, we can continue with the design process. This means we can process any adjustments so your requirements are met.
Preparing for (mass) production
Once the desired result has been achieved, the production mould can be built and mass production can begin.
More than thirty years of experience
CKV Plastics has been a specialist in the injection moulding of plastic products ever since 1983. Our expert employees work hard every day to manufacture a wide variety of plastic products.
Quality thinking
From an efficient production process to the provision of excellent products: quality can be found in all facets of our business.
State-of-the-art machinery
CKV Plastics works with the latest machinery that can do many different things.
Personal attention
Short lines and personal contact is crucial for the success of your project.