Injection moulding applications
Specialist in injection moulding applications
CKV Plastics makes plastic products for almost all industries. We supply you with a wide range of plastic products, from keychains to metal replacement products, water connectors, lighting casings, chair legs and more. Take a look at some of the industries served by injection moulding company CKV Plastics.
Get in contact
Questions?
Automotive
CKV Plastics specialises in A/C (air conditioning) and hose assembly for the automotive industry. These caps protect air conditioning ducts against moisture and dirt. CKV Plastics has years of experience in manufacturing these shipping caps (mainly TIER2).
Packaging industry
Anything is possible in the packaging world. From winding reels to protection for paintings: CKV Plastics manufactures a wide range of packaging materials in a clean working environment.
Construction industry
We produce various plastic products for the construction industry, from door bearings to non-slip rubber-kick caps and more. An excellent example of our work is an increment system for roofing tiles.
Horticulture
Right from the start, horticulture has been the driving force that has allowed CKV Plastics to grow. Today we are making many types of products for growers and machinery manufacturers.
Interior design
High demands are placed on the interiors of business premises and shops. We produce many high-quality components for shops.
Appliances industry
Coffee machines and vending machines consist of hundreds of different components – from gears to coin guides. CKV Plastics produces those small components that are rarely visible, but are very important.
Lighting industry
CKV Plastics makes many types of small components for the lighting industry, such as casings and components for designer lamps and covers for LED strips
Furniture industry
CKV Plastics has extensive experience in manufacturing chair legs, mainly in TPE materials. Designer furniture is assembled with styled caps to prevent damage to floors.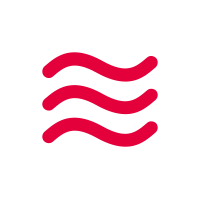 Oil and gas drilling
CKV Plastics works with specific requirements and materials to provide high-quality and specialised products that are custom made for this demanding industry.
CONTACT US
Questions or more information?